13.03.2020
First and foremost, the health and safety of patients undergoing a sleep study is Nox Medical's top priority. The Nox products have been designed with hygiene and avoidance of cross-infection in mind. Single use sensors and accessories, and easy-to-clean reusable parts are important when considering the risk of cross-infections.
Due to the outbreak of Coronavirus disease (COVID-19), Nox Medical wants to emphasize that Nox disposable RIP belts, Nox nasal cannulas, Nox filter tube connectors and mask pressure tubes are single patient use. Single use products should never be used on multiple patients.
When using the the Nox devices it is important to follow the cleaning instructions. Please find cleaning instructions for Nox products here
If you have any questions regarding this mater please contact our support team at support@noxmedical.com.
As a reminder, below is the official symbol for single use. The symbol can be found on our single use products.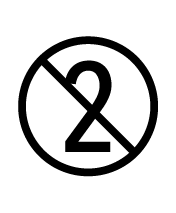 Topic: Company Updates